Welcome to Gekko Safari
At Gekko Safari we understand that your trip is not just about the places you visit, it's also about the people you travel with, the experiences you share and the memories created together along the way.
Lake Eyre is the lowest point in Australia, at approximately 15 m (49 ft) below sea level and, on the rare occasions that it fills, the largest lake in Australia and the 18th largest in the world. The temporary, shallow lake is the depocenter of the vast Lake Eyre Basin and is found 700 km north of Adelaide. Join us on this magnificent journey into South Australia's far north, taking in the rugged landscapes of the Flinders Ranges and the outback, including Coober Pedy, as we travel up through this spectacular region.
Flinders Ranges
This ancient Mountain Range stretching for over 400km is an iconic South Australian destination. Jagged peaks and breathtaking gorges. Amazing colours as the day stretches out, the mountain shifts from mauve in the morning to chocolate ,ochre-red at sunset. Emus wander across roads and yellow footed rock wallabies can be seen in rocky outcrops .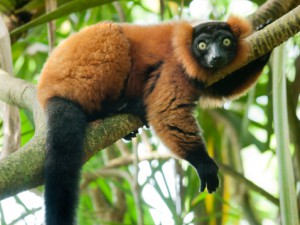 Madagascar
Home to five percent of the world's plant and animal species including the elusive Indi Indi Lemur, Madagascar is a country like no other. From the bustling streets and sacred hills of the Antananarivo to the exotic forests of the Ambohitantely, from the craggy promontories of the Ankarana National Park to the granite landscapes of the Tsaranoro Valley, Madagascar is a land of striking contrasts and exhilarating scenery, making it an absolute must for nature enthusiasts and adventurers alike.
For 25 years Gekko Safari have been organising and running tours and trips in South Australia opening up some of the most iconic Australian locations to those who might never otherwise experience them. With our experience comes a wealth of local knowledge, and our guides have an intimate awareness of the geography, history and culture of the whole region which they readily share with whom they travel.
Based in Adelaide where the pick-up for our tours also begin, we offer fully guided tours, with food and accommodation to Flinders Ranges, Coober Pedy, Lake Eyre, Gawler Ranges, Kangaroo Island and more. For many, an opportunity to experience the tranquillity and serenity of these locations whilst marvelling at their rugged beauty is sufficient reward for their trip, but there are also fascinating stories and captivating histories that can only enhance your travels.
Lake Eyre which is not just the lowest geographical point of the country, is also Australia's largest salt water lake (at 9,500km2) and the basin from which water flows into it covers approximately one sixth of the whole country – it is so vast that it's estimated that some of the water that enters the lake can take up to 10 months to arrive from its source! It is recognised as one of the most pristine desert river eco-systems on the planet. Typically, a 1.5m flood occurs in Lake Eyre every three years, and rising water levels encourages a truly diverse selection of plants, birds and other animals – so why not book your 5-day Lake Eyre tour in 2022 with Gekko Safari.
Also hugely popular is our 5-day Flinders Ranges guided tour which incorporates a little of something for everyone. From wine tasting at Clare Valley, open top 4WD Arkaroola Ridgetop tours, visiting the old copper mining town of Blinman and taking in the majestic splendour of possibly the most spectacular spot in the region, Mt. Chambers Gorge, you will not only wonder at the beauty of the area but learn about the significant geological importance of the 600million years old Flinders Ranges.
And beyond what mother nature has to offer in scenery, landscapes, rare plants and wildlife there is also a rich cultural history in which you can immerse yourself. From visits to indigenous settlements and museums to more recent stories such as the opal mining settlement at Coober Pedy, where due to its inhospitable climate, miners chose to sleep in the relative cool of their mines – which have now been converted into luxury accommodation – there is so much to learn.
At Gekko Safari we operate with your safety and comfort in mind. All vehicles are regularly inspected and maintained and all of our guides are fully accredited. If you are looking for a truly memorable experience why not book our Adelaide to Coober Pedy, Lake Eyre, Flinders Ranges or Gawler Ranges tour in 2022 – just check our website for availability for your preferred dates.